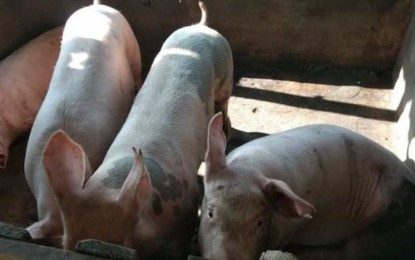 BACOLOD CITY – Several local government units (LGUs) in Negros Occidental have prohibited the entry of pigs and pork products from other localities in the province amid confirmed cases of African swine fever (ASF) in at least three areas, including this provincial capital.
As of Friday, those that have enforced a ban are the cities of Himamaylan and San Carlos as well as the municipalities of La Castellana, Isabela, and Moises Padilla.
"There is a need to protect and preserve the swine-raising industry in the City of Himamaylan against the fatal effects of ASF and hog cholera, especially the backyard farmers," Mayor Rogelio Raymund Tongson Jr. said in a directive issued on Thursday night.
In La Castellana, Mayor Rhummyla Nicor-Mangilimutan ordered a pork ban through an executive order issued on Friday.
"There is a need for all live pigs, boar semen, pork and pork-processed products from any other cities and municipalities in Negros Occidental to be banned from entering the municipality since there were already detected positive cases of ASF in the neighboring towns," she said.
Isabela Mayor Irene Montilla, in a memorandum dated June 7, also prohibited the entry of live pigs, pork and pork-related products "due to the increasing number of ASF cases in the province of Negros Occidental".
San Carlos City Mayor Renato Gustilo first issued an executive order on May 31 banning the entry of live pigs, pork products and other pork-related food items from places affected by ASF and hog cholera.
Moises Padilla also enforced a total ban on the entry of live hogs and pork meat products from other municipalities and cities after cases have been detected in Bacolod City on the last week of May.
Earlier this week, Victorias City reported nine ASF-confirmed cases while one case has also been detected in Pulupandan town.
In this city, four cases of ASF have already been detected in two villages.
Latest report of the Provincial Veterinary Office showed that 16 LGUs in Negros Occidental have reported more than 11,000 swine deaths, mainly due to hog cholera, affecting 2,088 raisers in 125 barangays. (PNA)