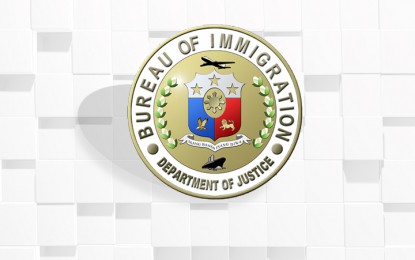 MANILA - The Bureau of Immigration (BI) on Friday underscored the need for inter-agency collaboration amid the escalating threat of human trafficking all over the world.
In a statement, BI Commissioner Norman Tansingco said human trafficking is both severe and complex and happens almost daily.
"Hence, there is a need for collaborative efforts between law enforcement agencies, non-governmental organizations, intelligence units, and the private sector," he said.
The Immigration chief cited certain modus operandi employed by human trafficking syndicates wherein Filipino job seekers are lured to work abroad as call center agents through fake advertisements, only to find out and be forced to work in online scam centers.
Work scope in the said scam centers includes "investment scams, romance scams, and cryptocurrency-related fraud."
"Professionals coming from good backgrounds are being victimized by this huge syndicate," Tansingco said, as he urged Filipinos to be vigilant against job opportunities posted online.
"Aspiring overseas workers should be wary of job offers received online, and only go through legal means to work abroad," he said.
Tansingco issued the statements after the International Criminal Police Organization (Interpol) warned against large-scale human trafficking alongside cyber-enabled crimes, which it described as a "quickly-escalating" and a "growing phenomenon" across the globe.
Last June 7, the Interpol announced the shifting of the said threat from the "regional to global" level, saying it has issued an Orange Notice which warns against a "serious and imminent threat" to global public safety.
"Just about anyone in the world could fall victim to either human trafficking or the online scams carried out through these criminal hubs. Much stronger international police cooperation is needed to stop this crime trend from spreading further," Interpol Secretary-General Jürgen Stock said.
According to Interpol, the trafficking hubs are reportedly based in Cambodia, Laos, and Myanmar, with more sites being replicated in other countries in Asia and West Africa region. (PNA)