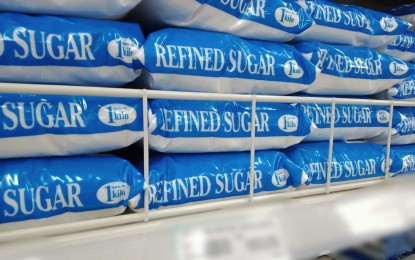 BACOLOD CITY – The Sugar Regulatory Administration (SRA) urged retailers on Friday to sell refined sugar at a suggested retail price (SRP) of PHP85 per kilogram amid reports of selling prices as high as PHP110, especially in Metro Manila.
Acting SRA Administrator Pablo Luis Azcona said since there is a sufficient supply of sugar, retailers could reduce the price.
"We have enough sugar supply, thus I do not see any reason why retailers can't bring their prices down at a much affordable rate for our consumers," the Negrense official said in a statement issued to the media here.
Azcona pointed out there is still room for profit even with mill gate prices averaging at PHP60 per kilo and compounded cost of refining sugar, hauling, repacking and retailing.
"Everyone is profiting enough to make it available to the consuming public at PHP85 per kilo," he added.
Azcona urged other government agencies, particularly the local government units, to implement the PHP85 per kilo SRP as he acknowledged that the SRA has no power to enforce it.
The SRA chief also enjoined consumers to patronize the Department of Agriculture Kadiwa rolling stores which sell refined sugar at a much lower price of PHP70 per kilo.
Meanwhile, Azcona said he has been conducting consultations with various sugar stakeholders to prepare for the next crop year.
"Most, if not all mills, have closed their doors and they are in the process of collating domestic production to determine the amount of sugar that needs to be imported to serve as buffer," he added.
Azcona said this would be done "in the event the planned reopening of the milling season will be moved to the proper start of the new crop, which is Sept. 1 to increase productivity".
"The constant move to mill earlier than September has also led to a constant decrease in yield, as immature cane is milled, to the demise of the farmer, and making us more dependent to imports," the SRA chief said.
For the current crop year, some sugar mills ended their operation early due to a lack of bagasse to power milling operation which has been caused by unfavorable weather conditions.
"With this new development, we are studying closely if delaying the next milling season will help our production before we make the necessary recommendations," Azcona said. (PNA)