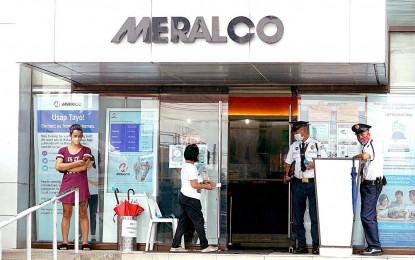 MANILA – Customers in the franchise areas of the Manila Electric Co. (Meralco) can expect higher electricity rates in June as the company completed its distribution-related refund.
In a statement Friday, Meralco said power rates will increase by PHP0.4183 per kilowatt hour (kWh) this month, to PHP11.912 per kWh from PHP11.4929 kWh in May.
The distribution utility said this adjustment in June could translate to around PHP84-hike for households consuming 200 kWh a month.
Meralco said the completion of its Distribution Rate True-Up (DRTU) in May has triggered the power rates hike in June.
From March 2021 to May 2023, Meralco implemented a refund of PHP1.8009 kWh for its residential customers.
The DRTU totaled to PHP48.3 billion.
"These refunds benefitted Meralco's customers over the past two years as these helped temper increases in electricity bills at a time of financial distress and uncertainty for many," Meralco Head of Regulatory Management Office Jose Ronaldo Valles said.
Meanwhile, Meralco said lower generation charges and net reduction on transmissions and other charges tamed the rate hike this month. (PNA)