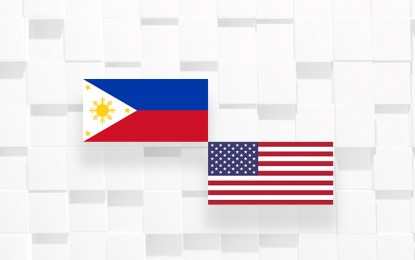 MANILA – The United States formally turned over a fully equipped disaster relief shelter worth PHP17 million to Palawan, the US Embassy in Manila said Friday.
The multipurpose hall was constructed by US Naval Engineers, also known as Seabees, for the residents of Barangay Luzviminda in Puerto Princesa City as part of Washington DC's efforts to strengthen alliance and cooperation with the Philippines.
The structure, which could also serve as a community center for elderly residents and persons with disabilities, was turned over to local officials led by Puerto Princesa City Mayor Lucilo Bayron and village chief Laddy Gemang at a ribbon-cutting ceremony last May 30.
The fully equipped facility is the barangay's first designated disaster relief shelter and will enhance the community's resilience to natural calamities.
"Our collaborative effort with the Armed Forces of the Philippines in constructing the disaster relief shelter has yielded substantial results. It has bolstered engineering capabilities, enhanced interoperability, and played a pivotal role in providing essential support during natural disasters," US Navy Detachment Philippines Officer-in-Charge ENS Huy Duong said.
Philippine Navy Western Command (WESCOM) commander Vice Admiral Alberto Carlos, for his part, said the shelter's completion is a "significant milestone" in the two nations' shared commitment to providing immediate and effective assistance to communities vulnerable to natural calamities and disasters.
"Disaster preparedness is a collective responsibility and we must work together across all sectors to serve the community, build resilience, and enhance our capacity to respond effectively to any future disaster that may come our way," he said.
Bayron, meanwhile, extended his gratitude to the US and welcomed the presence of the US Navy Seabees in Puerto Princesa.
"You (US Navy Seabees) are always welcome in Puerto Princesa. We look forward to your continued presence here," he said.
Alongside the shelter, the US Navy also constructed a basketball court that the community can use for recreational activities.
The US Embassy said the US Navy Seabees will continue to collaborate with local government units on other infrastructure projects, including the construction of a classroom for the Carlos National High School in Brookes Point, Palawan. (PNA)