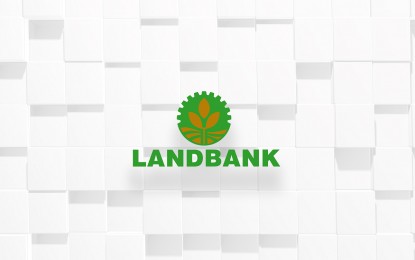 MANILA – Fitch Rating Inc.'s improved outlook on Land Bank of the Philippines (LANDBANK) is a vote of confidence for the bank's robust financial stability and resilience to withstand external and domestic economic headwinds, LANDBANK President and CEO Lynette Ortiz said.
Credit ratings agency Fitch Ratings, Inc., in a report released on May 30, upgraded LANDBANK's outlook to "stable," alongside improved confidence in the country's return to strong medium- term growth following the Covid-19 pandemic.
The report which also affirmed the bank's Long-Term Issuer Default Ratings (IDRs) at 'BBB' and Government Support Rating (GSR) at 'bbb', considered LANDBANK's "strategic and growing policy roles, 100 percent state ownership as well as its systemic importance as the largest state-owned bank in the country, with market share of about 14 percent of system assets."
The ratings agency likewise gave consideration to the "state's improving ability to support the bank, in times of need, as reflected in the revision of the sovereign rating Outlook to stable."
"With solid state backing, we will intensify our support to the country's priority programs and initiatives, towards expediting our complete resurgence from the global pandemic," said Ortiz in a statement.
LANDBANK currently ranks second in the industry in terms of assets at PHP3.1 trillion and deposits at PHP2.8 trillion as of the first quarter of 2023.
The bank's net income amounted to PHP10.8 billion in the first quarter of the year.
The bank's capital also grew by 3.2 percent to PHP225.3 billion.
At present, LANDBANK is the only bank present in all 82 provinces of the country, providing accessible products and services, including to underserved and remote communities.
LANDBANK is the country's biggest government-owned and controlled corporation and the largest credit provider to the agriculture sector, among other key economic sectors, with the financial capacity and resources to fully support the national government's sustainable and inclusive development agenda. (PNA)