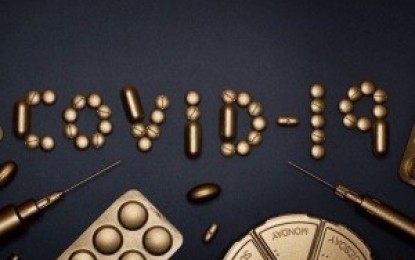 ILOILO CITY – Nine students of the Estancia National High School in the municipality of Estancia in Iloilo were found positive for the coronavirus disease 2019 (Covid-19) in a rapid antigen test (RAT).
Health authorities in Estancia subjected one section of Grade 8 learners to RAT on Thursday. The same section was earlier quarantined after they were exposed to their classmate, who tested positive for the disease.
Seven of the close contacts, however, have already manifested symptoms, including cough and runny nose but had no fever before their exposure to the index case.
"Out of the 42 students that were swabbed, nine were found to be positive on the rapid antigen test. They were isolated and placed in a quarantine facility at the LGU. All the others were brought home and monitored for any onset of any signs and symptoms of Covid," said Iloilo Provincial Health Officer Dr. Maria Socorro Quiñon in an interview with the media on Friday.
Leonil Salvilla, the spokesperson of the Schools Division Office of Iloilo, said in-person classes were immediately suspended and the school has shifted to the alternative delivery mode of learning from June 7-9.

"It is already automatic. Every time that we have the suspension of in-person classes, our school heads and teachers have been instructed to be always ready to implement the alternative delivery mode," he said in an interview on Friday, adding that they have ready modules and other learning materials that they can use.

Hopefully, they can already go back to in-person classes for all grade levels on Monday, he said.
Salvilla also reminded schools to continue observing health and safety protocols based on guidelines released during the opening of the school year 2022-2023, including the wearing of face masks, even if it is voluntary.
Those with signs and symptoms are also advised to immediately isolate and should no longer report to school.
"Whether it's Covid or not, we have to ensure the safety of our students, and of course our school personnel," he said. (PNA)