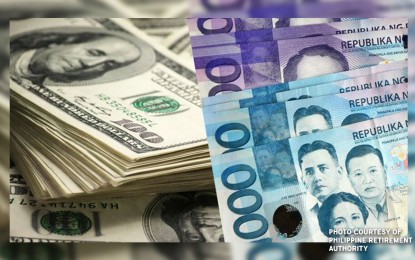 MANILA - The local bourse's main index ended on the red Friday ahead of the rate meeting of the Federal Reserve next week, as well as the release of the United States inflation data.
The Philippine Stock Exchange index (PSEi) shed 0.49 percent, or 32.21 points, to 6,507.15 points.
All Shares followed with a drop of 0.24 percent, or 8.53 points, to 3,476.18 points.
Half of the sectoral counters tracked the main gauge, namely Property, 2.16 percent; Holding Firms, 0.69 percent; and Industrial, 0.22 percent.
On the other hand, Financials rose by 0.99 percent and was followed by Mining and Oil, 0.42 percent, and Services, 0.23 percent.
Volume reached 1.22 billion shares amounting to PHP5.66 billion.
Advancers led decliners at 92 to 80, while 52 shares were unchanged.
Luis Limlingan, Regina Capital Development Corporation (RCDC) head of sales, traced the performance of local stocks during the day to the shortened trading week next week due to the Independence Day celebration on Monday, June 12; the wait-and-see stance for the latest US inflation rate, and the rate decision of the Federal Open Market Committee (FOMC), among others.
He also cited the announcement by the Bangko Sentral ng Pilipinas (BSP) on Thursday about the cut in banks' reserve requirement ratio (RRR) at various levels effective June 30, 2023, as well as the unexpected rate tightening decision of the Bank of Canada, which increased global inflation-related worries.
On the other hand, he noted the drop in global oil prices by 1.29 percent to USD75.96 per barrel for the Brent crude, and by 1.71 percent to USD71.29 per barrel for the West Texas Intermediate (WTI) "after the White House called a news report (saying) that the U.S. and Iran may be approaching a deal on oil (as) false."
Meanwhile, the peso ended sideways against the US dollar at 56.05 from its 56.11 close on Thursday.
It opened the day at 55.999, a slight improvement from day-ago's 56.12.
It traded between 55.9 and 56.06, bringing the day's average to 55.996.
Volume increased to USD979.2 million from the previous session's USD957 million.
Rizal Commercial Banking Corporation (RCBC) chief economist Michael Ricafort traced the peso's correction against the greenback to the downward correction of the US dollar against other major currencies, the weaker jobless data in the US that is seen to lessen the need for the Fed to hike rates, and the drop in global crude oil prices.
He said the peso-US dollar exchange rate rose for the third straight week by 0.16 percent.
For next week, he forecasts the currency pair is trade between 55.75-56.26, while the projected range for Monday is between 55.95 to 56.15. (PNA)