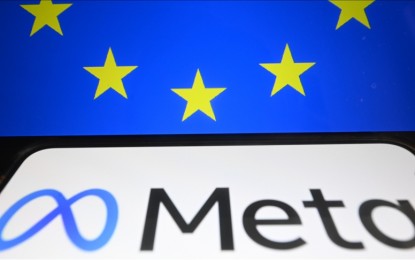 BRUSSELS – The European Union (EU) on Thursday threatened tech giant Meta with "heavy sanctions" and urged the company to take "immediate action" that would protect the children.
"Meta's voluntary code on child protection seems not to work," EU Commissioner for Internal Market Thierry Breton asserted on Twitter.
He urged the company's CEO Mark Zuckerberg to "explain and take immediate action."
He added they would discuss the matter in person later in June at Meta's headquarters.
Breton also threatened Meta with "heavy sanctions" if it fails to comply with EU rules after the new Digital Services Act enters into force.
His comments came after US daily newspaper Wall Street Journal revealed that a pedophile network could operate on Instagram because the platform allowed to post hashtags and search for explicit keywords.
This is the second time this week that the EU executive body voices harsh criticism of social media firms.
On Monday, EU Commissioner Vera Jourova said that the EU would "scrutinize vigorously and urgently" Twitter after the company "chose confrontation" with the bloc by quitting the EU's voluntary Code of Practice.
Entering into force on Aug. 25, the new EU law on digital services will impose stricter rules on digital platforms.
Companies that fail to comply with the new EU standards can be fined up to 6 percent of their global turnover. (Anadolu)