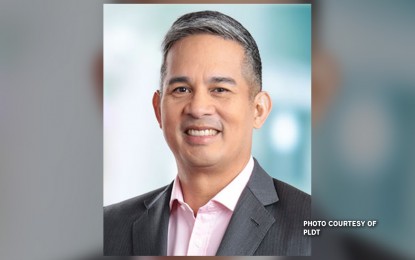 MANILA – The Samahang Basketbol ng Pilipinas (SBP) on Friday called on Filipinos to rally behind Gilas Pilipinas as the national team begins training for the 2023 FIBA World Cup, which the country would host this August.
In a press briefing, SBP president Al Panlilio said Gilas has begun the "crucial part" of their buildup against some of the world's best after selecting the 21-man pool from which the final 12 spots would be chosen for the global meet.
"We humbly seek the full support of our countrymen for our National Pool. They are about to begin the critical part of their training for the World Cup and they need everybody to fall behind them," said Panlilio, who was recently elected 2nd vice president of the FIBA Asia Board.
He met the Gilas pool when they convened at the Meralco Gym in Pasig on Wednesday night.
The meeting was reportedly the only agenda for the night as injuries to some members present prompted coach Chot Reyes to just have a short night.
Gilas, however, is expected to hold practice once they meet again on Monday night.
"We're praying for the good health and safety of all the players, coaches, and everyone involved with Gilas Pilipinas," Panlilio said. "This is our national team, and they are all committed to giving their utmost best as they go up against the best players in the world."
A European tour is up for Gilas in the final stages of their World Cup buildup, taking on Estonia, Finland, Lithuania, and Latvia.
Another mini-tourney in China is also being arranged for early August.
The Philippines is the main host of this year's FIBA World Cup, slated to be held from Aug. 25 to Sept. 10, with Japan and Indonesia also co-hosting the event.
"With the help of the government and our friends in the public sector, SBP has put in place an elaborate network that works 24/7 to guarantee a World Cup built on organization, teamwork, and our fellowmen's innate hospitality and love for the game," Panlilio said. (PNA)