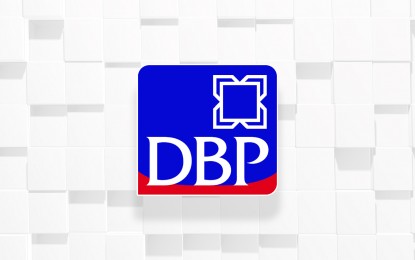 MANILA – The state-owned Development of the Bank of the Philippines (DBP) has offered to provide credit assistance to water districts, local government units, and water utility firms to expand production capacity and explore additional water sources amid the looming onset of the El Niño phenomenon.
The DBP funding assistance would be channeled under its pioneering Water for Every Resident (WATER) program, which was designed specifically to support projects that would provide affordable water supply at the community level, DBP president and chief executive officer Michael O. de Jesus said in a news release Saturday.
"DBP's broad experience in bankrolling water supply projects would be a boon to our collective efforts to find suitable and sustainable solutions to address the rising demand for an important natural resource, such as water," de Jesus said.
The DBP is the eighth largest bank in the country in terms of assets and provides credit support to four strategic sectors of the economy – infrastructure and logistics; micro, small and medium enterprises; the environment; and social services and community development.
The Philippine Atmospheric, Geophysical and Astronomical Services Administration (PAGASA) has raised the El Niño Alert, which it expects to emerge by June and persist until the first quarter of next year.
The weather phenomena may cause below-normal rainfall conditions and entail dry spells and droughts in some areas of the country.
De Jesus pointed out that DBP WATER has already contributed PHP20.3 billion to the required investment of the water supply subsector, which is estimated at PHP511 billion in 10 years.
He said the bank would continue to support the targets and objectives of the Philippine Water Supply and Sanitation Master Plan amid the challenges of urbanization, rapid population increase, and dwindling freshwater sources.
"DBP is one with President Ferdinand R. Marcos Jr.'s call for unified action while ensuring a protocol-based and science-driven approach to address the possible impact of the El Niño phenomena at the short-term and the demand for reliable and potable water supply in the long-term," de Jesus said. (PNA)