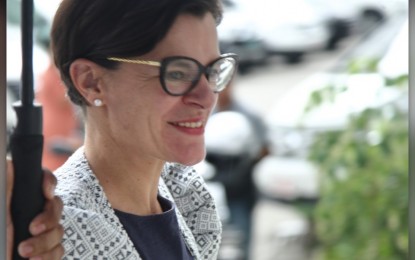 MANILA – The Philippines is considering entering into a prisoner-exchange treaty with the United Kingdom, said Justice Secretary Jesus Crispin Remulla on Tuesday.
The proposed arrangement would allow qualified Filipinos serving prison sentences in the UK to be transferred back to the Philippines and serve out their prison terms here and similarly for British expatriates in Filipino jails to be sent back to their home country.
Remulla said the matter was the primary concern raised by British Ambassador to the Philippines Laure Beaufils during a courtesy call last week.
The DOJ chief said they are looking into the possible prisoner swap "similar to the one between Spain and the Philippines", and if it pushes through would benefit "around 30 Filipinos" presumedly languishing in British jails.
Remulla said the considerations for entering into a prisoner swap deal would be reciprocity and the compatible "regime of law" prevailing in the two countries.
In the case of the PH-Spain Transfer of Sentenced Persons Agreement prisoner treaty, the arrangement allowed dual citizen Francisco Juan "Paco" Larrañaga, who was convicted along with six others of raping two sisters in Cebu in 1997 to serve out his sentences in a Spanish prison after his sentence was commuted to life imprisonment following the abolition of the death penalty in the Philippines.
The Philippines has assured the international community of the country's commitment to upgrading the country's notoriously overpopulated penal system. (PNA)