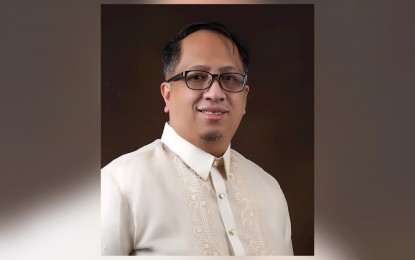 MANILA – After the magnitude 6.3 earthquake that jolted Batangas on Thursday, the Philippine Institute of Volcanology and Seismology (Phivolcs) is urging the public to prepare for aftershocks that could reach up to magnitude 5.3.
"We remind them that we should prepare for aftershocks. In case of another strongly-felt earthquake, protect themselves by doing the duck, cover, and hold," Phivolcs officer in charge Teresito Bacolcol said in a public briefing.
The magnitude 6.3 quake, which was 119 km. deep, struck 15 km. southwest of Calatagan, Batangas at 10:19 a.m.
Bacolcol said usually, aftershocks would be one degree lower than the main shock, thus, they are expecting aftershocks to be magnitude 5.3 at the most.
The main shock was felt at Intensity V in Calatagan, Batangas, in Lubang, Look Paluan, and in Occidental Mindoro.
Bacolcol explained that nearby provinces and Metro Manila felt the earthquake due to its depth.
"The deeper the earthquake, the wider the area where this would be felt," he said.
Intensity IV was felt in Manila City; Mandaluyong City; Quezon City; Valenzuela City; City of Malolos in Bulacan; Batangas City, Ibaan, Lemery, Nasugbu, and Talisay, all in Batangas; City of Dasmariñas and City of Tagaytay, in Cavite; and Tanay in Rizal.
Bacolcol said damage to infrastructure is also possible but they are not expecting it to be severe as the earthquake was deep.
He, however, cautioned the public not to enter their house or building if they see signs of damage or if the structure was visibly weakened by the magnitude 6.3 quake.
"It could further be damaged by succeeding earthquakes and would injure building occupants," he said.
Bacolcol also advised the public to consult with engineers if they see signs of damage.
Meanwhile, he said there is no tsunami threat due to the earthquake's depth. (PNA)