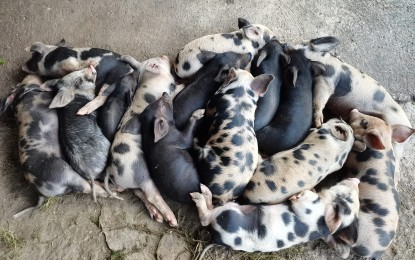 DUMAGUETE CITY – Negros Oriental is not yet free from the African swine fever (ASF) despite the "halting" or culling and surveillance of infected pigs in the municipality of Dauin, the Bureau of Animal Industry (BAI) here said Friday.
BAI-Negros Oriental's quarantine officer Dr. Alfonso Tundag said that it is the Department of Agriculture through BAI that declares an area free of ASF and so far, it has not cleared the town of Dauin.
Tundag issued the statement following reports that the Dauin local government unit (LGU) will halt the culling and surveillance of pigs on June 16.
He believed that the stoppage of the culling and surveillance has something to do with the indemnification of pig deaths.
Reports said that Dauin LGU reported that swine deaths after June 16 will not be indemnified. The local government proposed the indemnification of culled and deceased pigs that were affected by the ASF.
The BAI veterinarian said he will visit Dauin next week to check on the situation there and determine whether there are no new ASF cases and pig deaths reported.
The first ASF case in Negros Oriental was detected in Barangay Maayong Tubig in Dauin last month, with more or less 700 heads either culled or reported dead.
With biosecurity measures and containment operations in place soon after the first detection, the ASF has not spread toward other parts of Dauin and has been contained in Maayong Tubig.
The rest of the cases were detected in Barangay Tubtobon, Sibulan town, and Barangay Cadawinonan in this provincial capital but these were minimal.
Tundag reiterated the government's call for strict surveillance and biosecurity measures to ensure that other areas in Negros Oriental will not be affected by the ASF. (PNA)