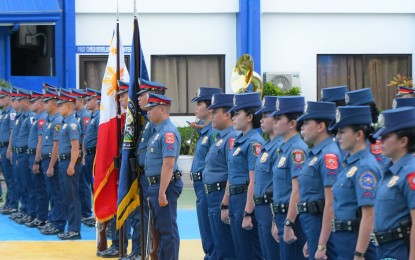 CEBU CITY – A total of PHP7.1-million worth of 'shabu' was confiscated in a weeklong anti-criminality campaign in Central Visayas, the top regional police official said on Monday.
Brig. Gen. Anthony Aberin, PRO-7 director, said the police in the region conducted a total of 64 anti-illegal drug operations from June 11-17, nabbed 87 drug personalities and seized 1.04 kilos of shabu seized.
"I want to congratulate everyone for the past week's accomplishment, especially in the campaign against illegal drugs and the community outreach program of the PRO-7," Aberin said.
He also reported that the police in the region arrested seven most wanted persons and 64 other personalities who were listed as fugitives of justice.
The police also arrested 112 persons during their anti-illegal gambling operations and confiscated PHP40,103 bet money. They also seized 10 loose firearms and an explosive, arresting seven individuals for violating Republic Act 10591 or the Comprehensive Firearms and Ammunition Regulation Act.
Meanwhile, the PRO-7 director recognized eight police officers for their significant accomplishments during the traditional flag-raising ceremony.
Lt. Lyndon Mondragon and Senior Master Sgt. Jerome Soque, both of the Cebu City police intelligence unit, received medals of merit for their aggressive operations against illegal drugs.
Maj. Michael Rubia and Pat. Junji Ebar of Siquijor Police Station, Cpl. Rogelio Imel Rosal and Pat. Fritz Escoto of Balamban Police Station in Cebu province got a commendation medal for their achievements.
Maj. Genesis Aniversario was pinned with an efficiency medal for his dedication on his job as a summary hearing officer and for having resolved within 35 days an administrative case of a cop who was facing grave neglect of duty charges, citing his contribution to the police organization's effort in implementing an effective disciplinary mechanism to its personnel.
The same award was given to Staff Sgt. Alcindor Suico for his field investigation that led to the identification and arrest of a high-value individual, as well as the filing of drug charges against the suspects. (PNA)