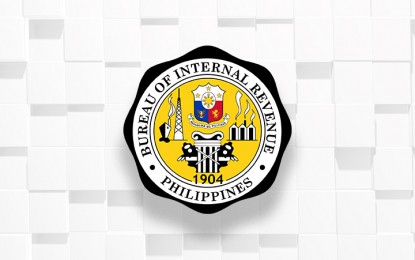 MANILA – The Bureau of Internal Revenue (BIR) has temporarily closed a Chinese restaurant in Makati City and its four branches for various tax violations.
The BIR said the Revenue Region No. 8A-Makati City's "Oplan Kandado" team padlocked Shanzhen Haiwei Food Corp. (Shanzhen) on June 29, along with its branches in Gil Puyat Avenue, Makati City; Ayala Malls Manila Bay, Parañaque City; and two others in Bonifacio Global City, Taguig City.
"Results of the Regional Investigation Division's surveillance conducted in February 2023 showed that the said establishment failed to register one of its branches, failed to issue registered receipts/invoices and understated its sales by more than thirty percent (30 percent), in clear violation of Section 115 of the NIRC (National Internal Revenue Code) of 1997, as amended," it said in a statement on Tuesday.
Section 115(b) of the NIRC of 1997, as implemented through Revenue Memorandum Order No. 3-2009, authorizes the BIR to suspend or close the business operations of a taxpayer for a period of not less than five days for failure to register, issue value-added tax (VAT) official receipts or sales invoices, file VAT returns, or understatement of taxable sales/receipts by 30 percent or more of correct taxable sales or receipts for the taxable quarter.
"Procedural due process was duly given to the said taxpayer by BIR Revenue Region (RR) No. 8A-Makati City, headed by Regional Director Florante Aninag, through the issuance of a 48-Hour Notice to explain the violations, and another 5-day VAT Compliance Notice to rectify the tax payment, but said taxpayer failed to comply with the said notices," the BIR said.
The closure order was signed by Deputy Commissioner Maridur Rosario and implemented under the supervision of Aninag. (PNA)