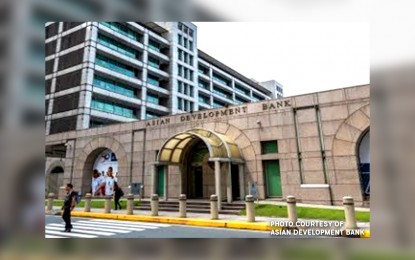 MANILA – The Asian Development Bank (ADB) said it provided technical assistance to the Philippines' first Gender Bond issued by ASA Philippines Foundation Inc.
In a statement on Thursday, ADB said it provided technical assistance to support bond framework development and capacity building through the Asian Bond Markets Initiative (ABMI).
ABMI is an initiative of the governments of Association of Southeast Asian Nations (ASEAN), the People's Republic of China (PRC), Japan and the Republic of Korea to develop local currency bond markets.
The ADB said the technical assistance program is financially supported by the PRC Poverty Reduction and Regional Cooperation Fund.
"This transaction demonstrates ADB's commitment to fostering the growth of a sustainable bond market while promoting inclusive social development in the Philippines," said ADB Economic Research and Development Impact Department advisor Satoru Yamadera.
"This is a great example of how a microfinance company can promote gender equality and show its commitment to social sustainability," Yamadera said.
ASA Philippines Foundation, Inc. earlier raised PHP5 billion or USD90 million from a five-year gender note issuance last July 5.
The notes were sold to primary institutional lenders under Securities Regulation Code Rule 10.1.4.
"The amount raised under this issue will be used to boost lending to women entrepreneurs for their microenterprises and the improvement of their quality of life," said ASA Philippines president and chief executive officer Kamrul Tarafder said.
"This landmark issue, the country's first-ever gender note, will promote gender equality and women's empowerment, as well as help the Philippine government in its goal of financial inclusion for the underserved indigent sector," Tarafder added. (PNA)