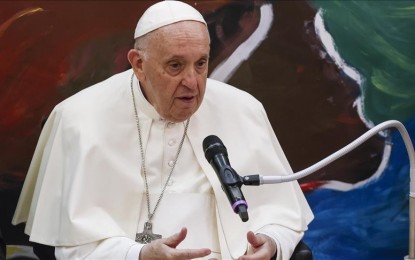 GENEVA – Pope Francis has dismissed Hans Bernhard Uedelhoven from the clergy following a request from German Cardinal Rainer Maria Woelki in 2022, the Archdiocese of Cologne said in a statement Thursday.
"I very much welcome the decision from Rome. The dismissal of Uedelhoven from the clergy is more than appropriate, even if I know that the suffering of those affected cannot be made good with it. I stand for a consistent path of prevention and clarification," Woelki wrote on the website of the archdiocese.
It is the highest punishment provided by canon law for a cleric. A priest punished in this manner is not allowed to wear clerical clothing, lead church services, provide pastoral care or administer sacraments.
There were criminal investigations in 2010 as a result of a complaint against Uedelhoven for the first time. But the investigations were initially discontinued without result one year later. In the course of internal church processing measures, the case was re-examined in 2019 by the church's Intervention Unit and necessary steps were taken.
The public prosecutor's office also resumed its investigations. In April 2019, Woelki prohibited Uedelhoven from publicly exercising priestly ministry and granted him a leave of absence.
The Cologne Regional Court sentenced Uedelhoven to a 12-year prison term in February 2022, and the verdict has since become final.
The former cleric is alleged to have abused underage girls 72 times. In addition, he is alleged to have abused a teen 15 times and committed several sexual assaults.
With his dismissal from the clergy, the ensuing canon law proceedings have now also concluded. (Anadolu)