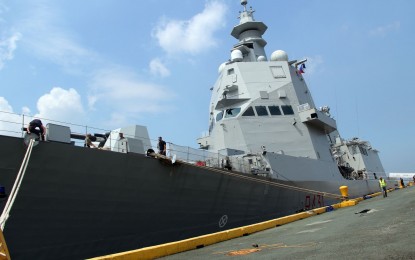 MANILA – The Italian Navy offshore patrol vessel Francesco Morosini docked in Manila on Saturday for a four-day goodwill visit, signaling Italy's growing interest in the strategic region.
Rear Admiral Fabio Gregori, chief of staff of the Italian Navy Fleet, said the visit is meant to develop defense and security ties and strengthen cooperation with the Philippines as Rome seeks an increased presence in the Indo-Pacific, including the South China Sea.
"Routinely, we plan to deploy ships into the Indo-Pacific to strengthen the ties with the Navies in this very important area," he said in a press conference aboard the vessel.
Italian Ambassador to the Philippines Marco Clemente said the deployment also aligns with the 2016 Arbitral Ruling in emphasizing the importance of adhering to the international law of the sea.
The arbitral tribunal adjudicating the Philippines' case against China in the South China Sea ruled overwhelmingly on July 12, 2016 in favor of the Philippines, determining that major elements of China's claim -- including its nine-dash line, recent land reclamation activities, and other activities in Philippine waters -- were unlawful.
The Francesco Morosini will be in the country until July 11 as part of a five-month naval campaign "to promote naval diplomacy, along with freedom of navigation, respect for the international law of the sea and a safe and inclusive Indo-Pacific."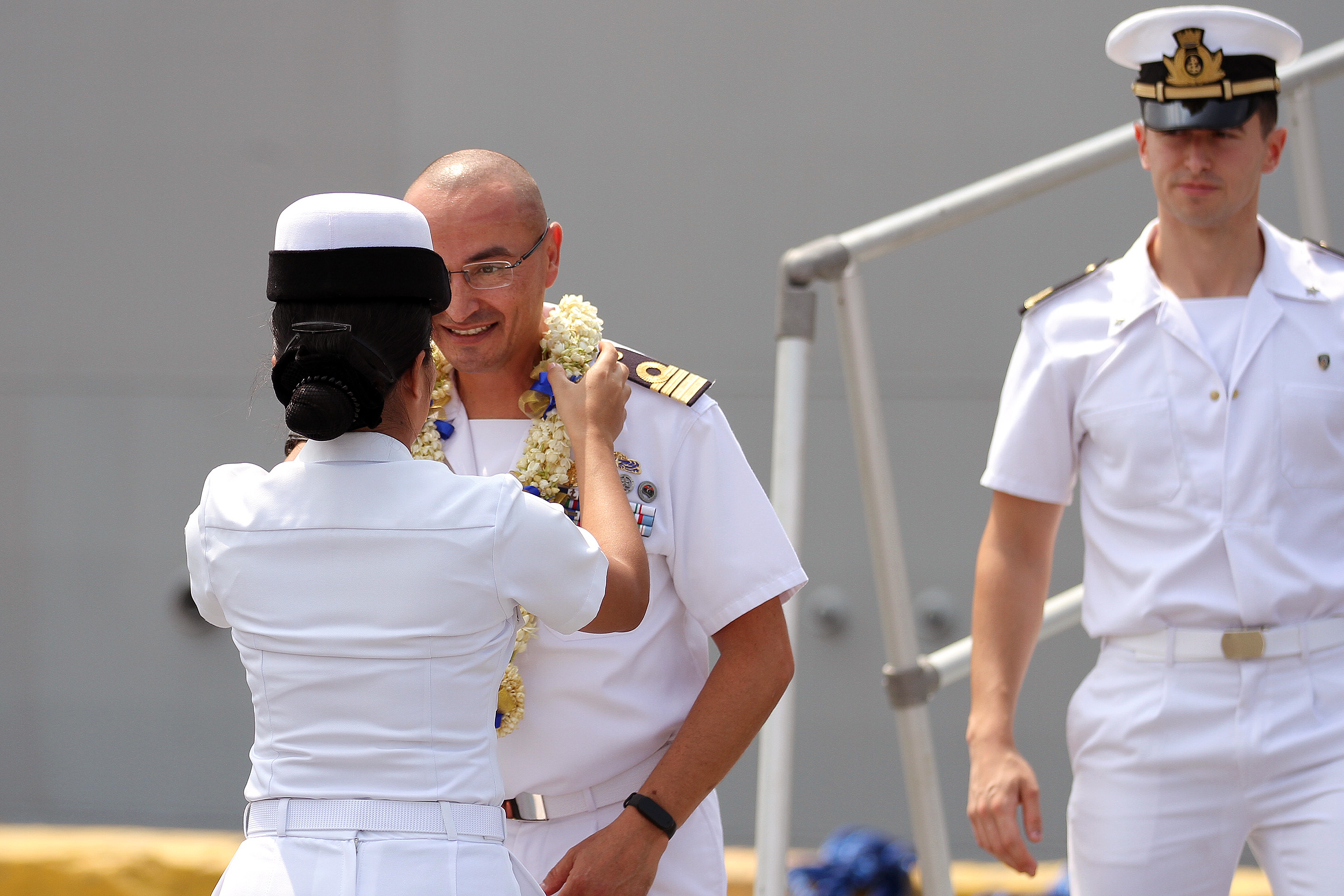 At the end of the visit, it will hold a joint passing exercise (PASSEX) with the Philippine Navy, which Clemente sees would open up more opportunities for future Philippine-Italy maritime cooperation.
"I wouldn't be shy in using the word game changer about this visit. The presence of Morosini can make a difference for the future of our bilateral relations," he said.
Italian President Sergio Mattarella conveyed on June 15 Italy's intention to pursue defense cooperation with Manila, particularly on the procurement of defense equipment.
Italy's Defense Attaché Maurizio Pitton had also discussed future collaborations with the Philippine Navy about the new concept and new generation patrol vessels that could help the Philippines' ongoing modernization efforts.
In the same presser, Clemente disclosed that the two governments are working to finalize a memorandum to improve military industry relations.
He declined to provide details but said the agreement would serve as the "base of the future" Philippine-Italy defense cooperation.
"We have a lot to offer and I'm glad to say that the Philippines, they have a lot (to) ask, they're very interested in our technology," he said.
This is the first time the Francesco Morosini made a port call in Manila, which also coincides with the 76th anniversary of Philippine-Italian ties on July 9.
The second ship of the Italian Navy's multipurpose offshore patrol vessel class, the Francesco Morosini can perform both civil protection activities and military tasks, including patrol, logistics, transport, and surface combat. (PNA)