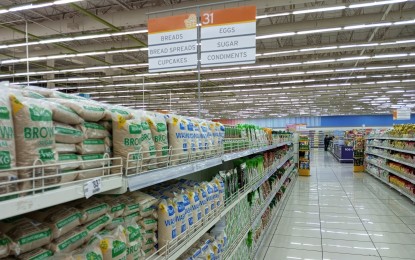 BACOLOD CITY – Decreases in the prices of several commodity groups further slowed down inflation rates in Negros Occidental and in this capital city in June, based on the summary inflation report of the Philippine Statistics Authority (PSA) here.
Data on Monday showed inflation for all income households in Negros Occidental slightly decreased to 8.1 percent from 8.3 percent in May, while Bacolod City posted a further decline to 6.7 percent from 7.5 percent in the previous month.
"In Negros Occidental, the decrease in inflation rate in June were due to slight decreases in almost all of the commodity groups," the report dated July 8 said.
These covered alcoholic beverages and tobacco, clothing and footwear, housing/water/electricity/gas and other fuels, furnishing, household equipment and routine household maintenance, transport, restaurants and accommodation services, and personal care and miscellaneous services.
"Bacolod City also showed a decline (in) inflation brought by slight annual increases of prices in some commodity groups," it added.
Included are food and non-alcoholic beverages, alcoholic beverages and tobacco, housing/water/electricity/gas and other fuels, health and transport.
Meanwhile, food inflation in Negros Occidental's monthly increases in the seasonally adjusted consumer price index for June resulted in a slight rise in inflation at 8.1 percent from 7.4 percent in May.
In this city, food inflation declined to 7.2 percent from the previous month's annual growth rate of 7.5 percent and 9.3 percent in April.
In terms of non-food inflation, Negros Occidental posted an average of 7.7 percent in June, lower than 8.5 percent in May, while Bacolod City also exhibited a decrease at 6.1 percent from 7.2 percent in May.
Based on earlier PSA reports, the inflation rate for all income households in Negros Occidental declined to 8.8 percent in April from 10.8 percent in March.
This capital city posted an inflation rate of 8.7 percent in March and April, then dropping to 7.5 percent in May. (PNA)