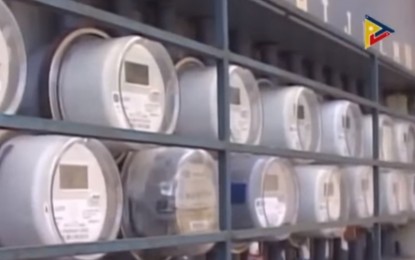 MANILA – The Manila Electric Co. (Meralco) on Monday announced that power rates in its franchise areas this month will be lower by PHP0.7213 per kilowatt hour (kWh) to PHP11.1899 kWh.
Meralco electricity rate this month will be lower from PHP11.9112 per kWh rate in the previous month.
In a statement, the distribution utility said generation charges declined for two consecutive months that trigger lower power rates for July.
"For the second straight month, the generation charge went down, dropping by PHP0.6436 per kWh to PHP6.6066 per kWh this July from PHP7.2502 per kWh in June," it said.
Meralco said charges from the Wholesale Electricity Spot Market (WESM) declined by PHP2.6597 per kWh because of lower demand during the onset of rainy season.
Charges from power supply agreements (PSAs) and independent power producers (IPPs) also decreased by PHP0.3915 and PHP0.4658 per kWh, respectively, due to cheaper coal prices and stronger Philippine peso against a US dollar.
Meralco said transmission and other charges also posted a net reduction for this month.
The latest rate cut of Meralco this July will translate to a decrease of PHP144 in the electricity bill of households in Meralco franchise areas that consumer 200 kWh in a month. (PNA)