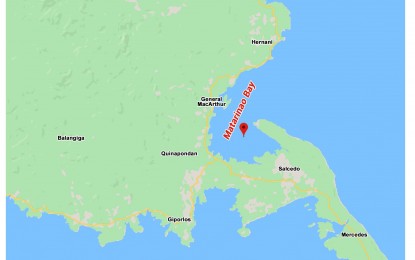 TACLOBAN CITY – The Bureau of Fisheries and Aquatic Resources (BFAR) has heightened its monitoring in Matarinao Bay in Eastern Samar province after laboratory results confirmed samples collected in the area are positive for paralytic shellfish poisoning (PSP).
Even after releasing the result, the bureau has been collecting water and shellfish meat samples weekly to detect the presence of red tide toxins and warn affected communities against gathering, trading, and consumption of shellfish.
"We have been coordinating with local government units and local police to help us implement the shellfish ban to safeguard communities," said Christine Gresola, information officer of the BFAR regional office here, in a phone interview Thursday.
The BFAR laboratory in this city found the presence of red tide in Matarinao Bay as early as May 29 and it was confirmed through further tests by the BFAR main office on July 11, according to Gresola.
The phenomenon has recurred in the bay four months after it was declared toxin-free.
Currently, Matarinao is the only bay in the region positive for red tide.
The bay covers the coastal waters in the towns of General MacArthur, Hernani, Quinapondan and Salcedo in Eastern Samar province.
Fish, squid, crab, and shrimp gathered from these areas are safe to eat provided all entrails are removed and washed thoroughly with running water before cooking.
The BFAR asked local government units to heighten their watch against the gathering, trading, and consumption of shellfish and other bivalve marine products to prevent PSP.
PSP occurs from ingesting bivalve shellfish, such as mussels, oysters and clams with red tide toxins.
Red tide is a term used to describe a phenomenon where a high concentration of algae discolors the water. (PNA)