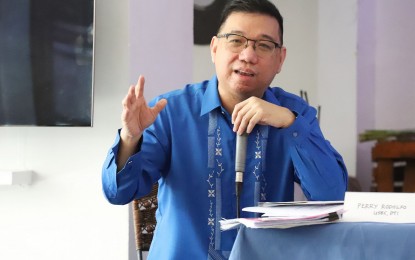 MANILA – The Comprehensive Automotive Resurgence Strategy (CARS) program has helped the domestic automotive industry to survive, especially local parts makers, according to a senior trade official.
Department of Trade and Industry (DTI) Undersecretary Ceferino Rodolfo told reporters early this week that the CARS program has been driving growth of the local assembly of vehicles in the country.
"Imagine, if there is no CARS (program), maybe there's zero percent of locally manufactured vehicles. So, what will happen to our parts makers?" he said.
Rodolfo, who is also the managing head of the Board of Investments (BOI), said the Philippines was able to keep the local industry surviving, as there is still a domestic manufacturing ecosystem that the country can rely on amid the shift towards electric vehicles.
He said the localization rate of car manufacturing has increased because of the CARS program.
Under the CARS program, the government provides fiscal and non-fiscal incentives to participating car manufacturers that are able to meet the requirements set by the policy.
A participating car manufacturer should be able to sell 200,000 units of its enrolled vehicle model under CARS and invest in localizing critical parts of the vehicle.
Toyota's Vios and Mitsubishi's Mirage were the enrolled models for the CARS program.
The government allocated PHP9 billion worth of tax perks for each of the enrolled model.
However, the CARS program was intended for a period of six years --from 2015 to 2021.
But since the coronavirus disease 2019 (Covid-19) pandemic has drastically affected the car sales that made it challenging for Toyota and Mitsubishi to reach the volume target, President Ferdinand R. Marcos Jr. recently approved the extension of the program for another five years.
Rodolfo said an executive order will be released to set the terms of the CARS program extension. (PNA)