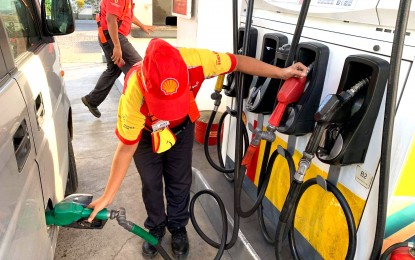 MANILA – Oil firms will increase pump prices for two consecutive weeks starting 12:01 a.m. on July 25.
In separate advisories, Caltex, Cleanfuel, PTT, Seaoil, and Shell said they will hike gasoline prices by PHP1.35 per liter and diesel by PHP0.45 per liter.
Caltex, Seaoil, and Shell will also increase kerosene prices by PHP0.35 per liter.
Other oil players are expected to follow suit.
Industry experts forecast tighter oil supply due to the escalating tensions between Russia and Ukraine and output cuts by Saudi Arabia.
Despite the lower-than-expected second-quarter growth in China, the global oil market reacted positively to the stimulus measures of the Chinese government to back economic expansion.
Meanwhile, the local price adjustments last week brought a year-to-date net increase in gasoline prices of PHP11.05 per liter and PHP0.75 increment in diesel prices.
On the other hand, kerosene prices were lower by PHP1 per liter since the start of 2023. (PNA)