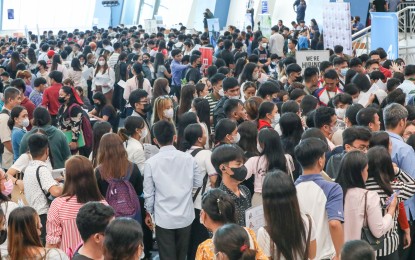 MANILA – President Ferdinand R. Marcos Jr. on Monday vowed to boost the government's efforts to provide jobs for unemployed Filipinos and better opportunities for the underemployed.
"But even with our current high rate of employment, we must do more. We will generate additional jobs for the remaining 4.3 percent of our workforce, as well as for the 11.7 percent underemployed Filipinos seeking better employment opportunities," he said during his second State of the Nation Address (SONA) at the Batasang Pambansa complex in Quezon City.
"Under the banner of our fast-growing economy, we are aggressive in our investment and business promotions and facilitations," Marcos added.
The President also reported that the country's employment rate increased to 95.7 percent.
"As of May this year, our employment rate rose to 95.7 percent, clear proof of the improvement from the severe unemployment that we experienced during the height of the pandemic. Employment then was at a low of 82.4 percent," he said.
To achieve this, Marcos noted that they are not only looking at local employment opportunities but also overseas.
"For that, we have not limited ourselves to the local economy, but have looked to the global economy for partnerships and agreements," he added. (PNA)