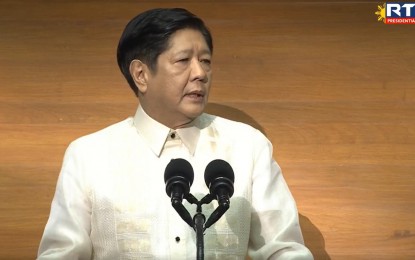 MANILA – President Ferdinand R. Marcos Jr. on Monday said his official overseas visits since he assumed office have attracted investments into the country that will create employment for Filipinos.
In his second State of the Nation Address, Marcos said his foreign trips have yielded an estimated total investment value of PHP3.9 trillion (USD71 billion), with the potential to create 175,000 new jobs.
Among the foreign trips of the Chief Executive include visits to Singapore, Indonesia, Thailand, United States, China, Japan, and European countries.
"BOI (Board of Investments)-approved investment projects have reached PHP1.2 trillion during our first year," he added.
The President also assured investors that the implementation of recent economic reforms is underway, which include the green lanes for strategic investments launched last July 18.
He said there are PHP230 billion worth of strategic investments approved for processing through the newly established green lanes. (PNA)