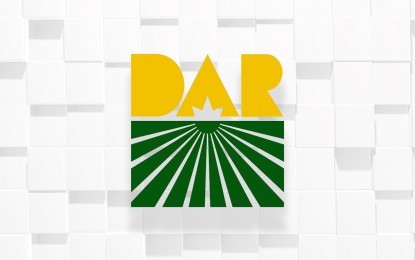 BACOLOD CITY – Two agrarian reform beneficiaries organizations (ARBOs) in Negros Occidental have partnered with the Department of Agrarian Reform and their respective local government units to receive various assistance aimed to boost coffee production and increase their income.
As of Thursday, identified as beneficiaries are the Sag-ang Organic Coffee Producers Association (SOCPA) in La Castellana town in the south and the Dalayapan Agrarian Reform Cooperative (DARCo) in the northern city of Cadiz.
Based in Barangay Sag-ang, the SOCPA is a beneficiary of the Village Level Farm-Focused Enterprise Development Project for Coffee Production of the DAR Negros Occidental 2 (South) with a total amount of PHP580,000, including PHP180,000 for capacity development training and PHP400,000 worth of hard components for the enhancement of processing center.
Through a memorandum of agreement, the organization will receive assistance to ensure the sustainability of raw materials, tools, and equipment for the establishment of a processing center and for linking of its products to target markets.
"The project aims to provide interventions to sustain the productivity of the lands awarded to the organization and establish farm-focused community enterprise that promotes value-adding activities to their major crops/cultured commodities," the DAR Negros Occidental 2-South led by Edna Villaruel, OIC-provincial agrarian reform program officer (PARPO) I, said in a statement.
In this initiative, participation of other community members is also allowed in the livelihood activities within the value chain to increase household income and have a better quality of life, it added.
Aside from the assistance from DAR, the SOCPA has also availed coffee sheller, moister meter, dehuller, depulper, and warehouse from the Department of Agriculture's Philippine Center for Postharvest Development and Mechanization.
Meanwhile, the city government of Cadiz is engaging in a coffee venture with DARCo located in Barangay Caduhaan.
DAR Negros Occidental 1-North PARPO I Edwin Mendame Jr. discussed the partnership with Mayor Salvador Escalante Jr. during a recent meeting with the city's agriculture council, highlighting the growing market of coffee in the province and the increasing demand and consumption of the commodity.
"The project aims to introduce crop diversification, adapt to the evolving markets and new trends, and become entrepreneurs/competitive business players in the coffee industry," DAR Negros Occidental 1-North said in a statement.
Last month, the DARCo reopened its coffee shop and ecological park, located about a 10-km. ride from Caduhaan proper, which has become a destination for coffee and nature lovers, as well as individuals seeking relaxation with a view of greenery.
The 102-member farmers' cooperative has 135 laborers and cultivates 251 hectares of sugarcane plantation out of 342.49 hectares acquired area under the Comprehensive Agrarian Reform Program. (PNA)