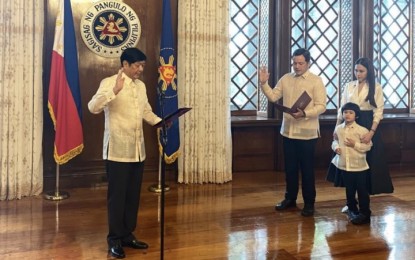 MANILA – Presidential Adviser for Creative Communications Paul Soriano is taking a break from work, Malacañang said Wednesday.
Soriano went on leave due to "personal reasons," Communications Secretary Cheloy Garafil said in a statement sent to Palace reporters.
President Ferdinand R. Marcos Jr. named Soriano as his adviser for creative communications in October last year.
As Presidential Adviser for Creative Communications, Soriano advises the President and assists departments and agencies, including government-owned and controlled corporations, on matters that will enhance their information dissemination programs and initiatives.
Soriano has been behind Marcos' campaign advertisements since the latter started out as vice governor until the presidency.
He also supported Marcos' electoral campaign with wife, actress and TV host Toni Gonzaga.
It was Soriano who also directed Marcos' first State of the Nation Address and his first 100 Days recap.
In May this year, Soriano's office also launched the "We Give the World Our Best — The Philippines" branding campaign with the goal of "making us proud to be a Filipino, here at home and anywhere, everywhere all over the world."
Soriano's leave from work came as his wife is expected to give birth to their second child. (PNA)