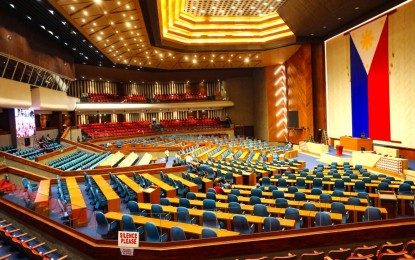 MANILA – Three lawmakers from the ACT-CIS Party-list on Wednesday filed a resolution seeking a House of Representatives inquiry into the missing inmate at the National Bilibid Prison (NBP) in Muntinlupa City.
Reps. Erwin Tulfo, Jocelyn Tulfo and Edvic Yap filed House Resolution (HR) 1136, citing the need to revisit laws on public order and safety after the discovery of human remains inside the septic tank of the national penitentiary.
"As part of the duties and functions of the House of Representatives, it is prudent to revisit and scrutinize existing laws, regulations and circumstances that affect the country's public order and safety primarily the country's correctional facilities," the resolution read.
Erwin Tulfo exposed the case of the missing inmate identified as Michael Cataroja over his radio program on July 20. He said his informant told him that the inmate had been missing since last month.
He said the same source told him on Wednesday that Cataroja was found dead in a septic tank of Dormitory 8, prompting the ACT-CIS party-list lawmakers to immediately file HR 1136 to seek a House probe.
Tulfo said his informant also told him that after Cataroja's body was found on July 25, a firefight ensued between two warring gangs at the maximum-security facility.
"Note that the inmates were allegedly armed with pistols and rifles, according to my source wherein one PDL (person deprived of liberty) died of gunshot wounds and nine others (were) seriously injured," he said.
"The killings inside the New Bilibid Prison continue with impunity despite the recent change of leadership at the Bureau of Corrections. Corruption, drugs and other illegal activities are a daily occurrence in the four walls of the national penitentiary."
The Bureau of Corrections (BuCor) has sought the assistance of the search and rescue team of the Philippine Coast Guard (PCG) to search the 10.87-hectare maximum security compound that resulted in the discovery of Cataroja's body.
Cataroja was convicted for violating the Anti-Fencing Law and had a pending car theft case.
"There have been so many efforts to reform that correctional institution. However, it seems like there is no more hope for change. But I strongly believe that change can still happen under the Bagong Pilipinas administration of President Ferdinand Marcos Jr.," Tulfo said. (PNA)