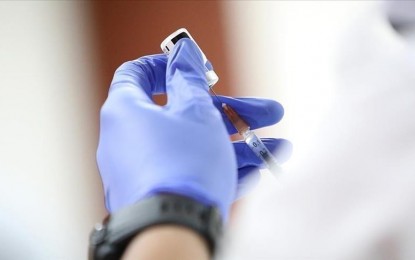 GENEVA – An estimated 350,000 children in low- and middle-income countries are diagnosed with cancer each year, the World Health Organization (WHO) chief said on Wednesday.
"Many of them cannot access the treatment they need. Only 25 percent of low-income countries cover childhood cancer medicines in their health benefit packages," Tedros Ghebreyesus told a press briefing in Geneva.
Ghebreyesus warned that this places children and families at risk of obtaining subpar and tampered medicines, as well as causing them great suffering and financial difficulty.
"As a result, survival for children in these countries is less than 30 percent, compared with more than 90 percent for children in high-income countries," he stated.
Recalling the Global Initiative for Childhood Cancer launched by the WHO, which is enabled by a contribution of USD15 million from St. Jude Children's Research Hospital in the US, he said: "The initiative aims to reach survival rates of at least 60 percent in low- and middle-income countries by 2030, focusing on six cancers that are highly curable and represent more than half of all childhood cancers."
St. Jude has committed USD200 million over six years to finance the platform, according to the WHO chief.
Ghebreyesus added that the initiative is now active in more than 70 countries and more than 20 of these countries have developed cancer strategies prioritizing children, while several have passed new legislation to include childhood cancer in their essential health benefit packages.
"We aim to reach 120,000 children by 2027," he underscored.
Regarding the WHO Essential Medicines List and the Essential Medicines List for Children, which have been published on Wednesday, he said the new changes bring the number of medicines on the Essential Medicines List to 502 and 361 for the Essential Medicines List for Children.
Extreme heat continues to threaten health
High temperatures are continuing to threaten health across the northern hemisphere, Ghebreyesus said.
Also, he noted that over 40 died and thousands evacuated due to the wildfires sparked by extreme heat in Algeria, Greece, Italy, and Tunisia.
"We are also concerned about the impact of extreme weather on the health of people who are displaced or living in conflict-affected or vulnerable settings, where there is limited or no access to safe water and sanitation, lack of cooling, and shortage of medical supplies," he said.
These heat waves and wildfires serve as a stark reminder of the critical need to cut greenhouse gas emissions and protect the planet, he urged. (Anadolu)