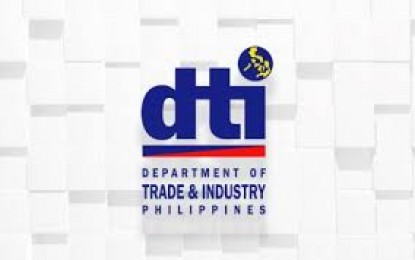 MANILA – Four big-ticket projects with the potential to generate 19,250 additional jobs have been given the certificate of endorsement by the One-Stop Action Center for Strategic Investments (OSAC-SI) at the Board of Investments (BOI), according to the trade chief.
"Four out of 12 projects have already been approved for green lane services," Department of Trade and Industry (DTI) Secretary Alfredo Pascual said in a Viber message to trade reporters Wednesday.
DTI Undersecretary and BOI managing head Ceferino Rodolfo said Thursday these projects with green lane certificates amounted to PHP183 billion.
"Projects issued green lane certificates by BOI amounted to PHP183 billion, which represents a significant investment in various sustainable projects, ranging from floating solar projects to data centers and common towers," Rodolfo said.
These four strategic investments include the PHP66-billion Laguna Lake floating solar project of SunAsia Energy, Inc. and BlueLeaf Energy that has potential capacity of 1,300 megawatts; the PHP15-billion floating solar project of NK Solar One, Inc. in Caliraya, Laguna with 250-MW capacity; the PHP52-billion 7,907 built-to-suit common towers of Phil-Tower Consortium, Inc.; and the PHP50-billion hyperscaler data center of Narra Technology Development Park in New Clark City.
President Ferdinand R. Marcos Jr., in his second State of the Nation Address last Monday, boasted that there were PHP230 billion worth of strategic investments approved for processing through the green lanes since it was launched only last July 13.
"Moreover, additional projects worth PHP78.5 billion are already under evaluation. Among the projects being evaluated are five more floating solar projects, a micro-hydroelectric plant, a reinforcing steel bars producer, and a section mill project," Rodolfo added.
With this, a total of PHP261.5 billion strategic investments are seeking green lane treatment from national government agencies (NGAs) and local government units (LGUs).
Marcos signed Executive Order No. 18 in February 2023, which established the Green Lanes for Strategic Investments.
The EO created the OSAC-SI at the BOI which serves as a single point of entry for projects tagged as strategic investments.
The OSAC-SI issues the certificate of endorsement that can be presented to NGAs and LGUs to expedite the processing of necessary licenses and permits for the smooth implementation of their projects. (PNA)