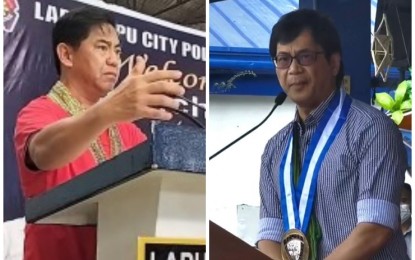 LAPU-LAPU CITY, Cebu – The public awareness campaign Buhay Ingatan, Droga'y Ayawan (BIDA) to combat illegal drugs will go to this city on Saturday.
In partnership with the Department of the Interior and Local Government (DILG), the BIDA fun run and caravan will bolster engagement with the community and the youth sector in crafting initiatives to address the drug problem down to the community level, according to a statement by Mayor Junard Chan.
DILG Secretary Benjamin Abalos Jr. will grace the event, the local government said.
"The BIDA Fun Run and other sports activities are crucial in the government's efforts to foster a stronger community. We encourage the youth sector to engage in productive endeavors as responsible members of society, diverting them from illegal drug activities," Chan said.
He said the city is thankful to Abalos for choosing Lapu-Lapu City as the venue for the BIDA fun run for the Central Visayas leg.
The city's technical working group met on Wednesday to lay down operational and security coordination for the groups joining the fun run.
The City Traffic Management System on Friday advised motorists that road closures will start at 3 a.m. on Saturday.
City roads will reopen from 7 a.m. onwards, except at the Hoops Dome Road in Barangay Gun-ob, where most of the activities will be held.
Apart from the fun run, officials and residents joining the event can also join the Zumba session and cultural presentation at the Hoops Dome during the awarding and closing program on Saturday night.
President Ferdinand R. Marcos Jr., through the DILG, launched the BIDA campaign in Manila in October last year to harness the support of partner national government agencies, league of local government units, private sector, faith-based organizations, and civil society organizations in the campaign against illegal drugs through the signing of a memorandum of understanding.
BIDA program is an intensified and more holistic campaign to reduce drug demand in the communities within the framework of the law, with respect for human rights, and complemented by rehabilitation and socioeconomic development by the Philippine National Police, Philippine Drug Enforcement Agency, National Bureau of Investigation and other concerned agencies. (PNA)