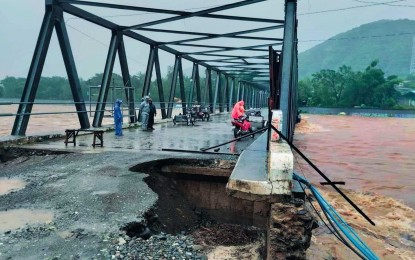 MANILA – The European Union (EU) is allocating EUR500,000 or around PHP30 million in humanitarian assistance to support families affected by Typhoon Egay.
In an announcement on Saturday, EU Ambassador to the Philippines Luc Veron said the donation will be coursed through the European Commission Humanitarian Aid Office and European non-government organizations.
Veron said the humanitarian aid will focus on families and communities heavily affected in Northern Luzon.
At least 14 dead, 13 injured, and 20 missing persons have been reported by the National Disaster Risk Reduction and Management Council (NDRRMC) since Typhoon Egay made. landfall early a week ago.
In its latest bulletin dated July 29, the NDRRMC said 172,293 families or 608,979 persons were affected by the combined effects of Egay and the southwest monsoon enhanced by the typhoon.
The EU is one of the world's leading donor of humanitarian aid.
Earlier this month, the bloc also donated EUR50,000 or approximately PHP3 million in emergency humanitarian aid for families affected by the increased activity of the Mayon Volcano in Albay province. (PNA)