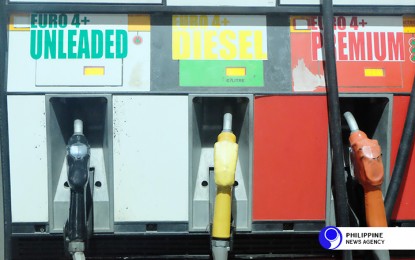 MANILA – Motorists and consumers will be greeted with hefty price increases on petroleum products by as much as PHP3.50 per liter starting Aug. 1.
In separate advisories, Caltex, Cleanfuel, Jetti, Phoenix, PTT, Seaoil and Shell said they will hike gasoline prices by PHP2.10 per liter and diesel by PHP3.50 per liter.
Caltex, Seaoil, and Shell will also raise kerosene prices by PHP3.25 per liter.
Other oil firms are expected to follow suit.
This is the third straight week that industry players increased prices of fuel.
Industry experts attributed the oil price rally in the global market to the fresh announcement of production cuts in Saudi Arabia, on top of the output reduction by the Organization of Petroleum Exporting Countries and its allies (OPEC+).
As of writing, United States oil benchmark West Texas Intermediate was trading at USD80.28 per barrel while Brent crude was trading at USD85.54 a barrel.
Meanwhile, with the price adjustments last week, net price increase for gasoline since the start of the year stood at PHP12.04 per liter and diesel at PHP1.20 per liter, while kerosene had a net reduction of PHP0.65 per liter. (PNA)