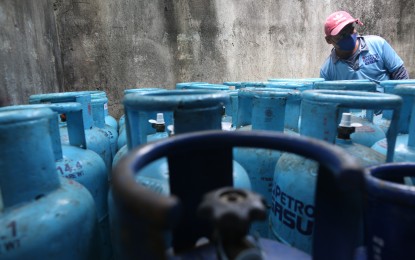 MANILA – Oil companies also increased the prices of liquefied petroleum gas (LPG) at the start of the month after raising prices of petroleum products.
Starting 12:01 a.m. of Aug. 1, household LPG brands of Petron and Solane rose by PHP4.55 per kilogram.
This translates to a PHP50.05 increment for a regular 11-kilogram household LPG cylinder.
Petron also raised the price of its AutoLPG by PHP2.54 per liter.
"These reflect the international contract price of LPG for the month of August," Petron said in its advisory.
For the past two months, industry players reduced LPG prices. (PNA)