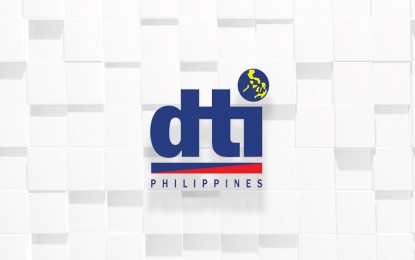 LEGAZPI CITY – The Department of Trade and Industry in Bicol (DTI-5) announced on Tuesday the implementation of 100 percent online business name registration for all micro, small and medium-sized enterprises (MSMEs).
In a message to the Philippine News Agency, Jocelyn Berango, DTI-Bicol spokesperson, said the program is part of the agency's efforts to accelerate digital transformation.
"DTI provincial offices, including Negosyo Centers, shall implement 100 percent online business name registration for new applications, except for foreign nationals or recognized refugee/stateless persons, which requires further evaluation, renewal applications and request for certification," Berango said.
The policy is pursuant to Section 7 of Republic Act 11302, or the Ease of Doing Business and Efficient Government Service Delivery Act of 2018, wherein all government agencies, including local government units (LGUs), shall adopt a "Zero-Contact Policy".
Business name applicants are enjoined to use the online registration system by simply logging in @www.bnrs.dti.gov.ph.
Berango said business name registration fees are as follows: barangay, PHP200; city/municipality, PHP500; regional , PHP1,000 and national, PHP2,000.
A documentary stamp tax of PHP30 shall be added per application processed.
Berango assured the public that the system is available online 24/7 and that the online registration process is more convenient using the available online payments.
"Registering your business names online, feel free to reach us at our official Facebook Page @DTI Region V Bicol or email us at [email protected]," a statement from DTI-Bicol said. (PNA)