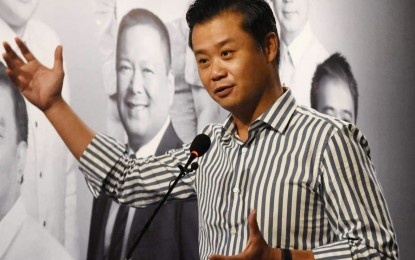 MANILA – The government may lose billions of pesos due to the delay of various projects financed by the Official Development Assistance (ODA) from different multilateral funding agencies, Senator Sherwin Gatchalian said on Tuesday.
In a statement, Gatchalian said based on the National Economic Development Authority's (NEDA) portfolio review report, the loan disbursement rate of active ODA projects was only 43 percent in 2022 resulting in a disbursement shortfall of USD2.97 billion against the actual disbursement of USD2.21 billion.
The project loan availment rate in 2022 was also just 63 percent out of a total scheduled availment of USD10.83 billion.
"The objective here is to determine whether we are using ODAs efficiently or not. It is obvious that we are not, so we also want to determine recommendations to make the implementation of ODAs more efficient," Gatchalian said.
Speaking during a meeting of the Congressional Committee on the Official Development Assistance (COCODA), which he presided as chair of the Senate Committee on Ways and Means, Gatchalian said the government might suffer losses in the form of additional commitment fees, penalties, and additional interest that it must pay to lending agencies owing to delays in the implementation of such projects.
Volatilities in foreign exchange have also resulted in additional expense for the government owing to delays in the execution of such projects, Gatchalian said, noting that the peso has weakened substantially from an average peso-dollar exchange rate of PHP49.25 in 2021 to an average of PHP54.48 in 2022, signifying a 9.6 percent depreciation of the local currency.
According to a consolidated audit report on ODA-funded programs and projects released by the Commission on Audit (COA), a total of 82 projects have been delayed for various reasons, resulting in unavailed loan commitments.
Based on the report, the country incurred a total of PHP96.83 billion in foreign exchange losses in 2022 alone due to the depreciation of the Philippine peso.
To address the issue, Gatchalian specifically asked NEDA and other agencies to provide reasons for the delay in each of the ODA-financed projects.
The next COCODA meeting is slated on September 5.
The country's total outstanding debt stood at PHP14.15 trillion as of June 2023, with external debt of PHP4.45 trillion accounting for 31 percent of the total debt stock. (With a report from Leonel Abasola/PNA)