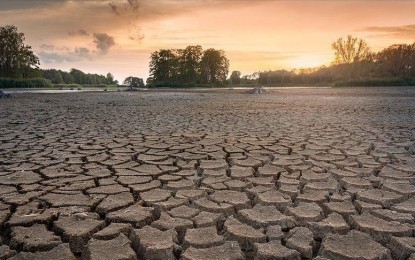 GENEVA – The chief of the World Health Organization on Tuesday called for "urgent collective action" against climate change after the world left the "hottest" month behind.
"The hottest month just ended. We witnessed scorching heat, extreme weather events, wildfires and severe health consequences," Tedros Adhanom Ghebreyesus said on X, the platform formerly known as Twitter.
"It's a stark reminder of the urgent need for collective action to address climate change. Let's use this alarming milestone to fuel our determination for bold climate action," he said.
Collaboratively, countries can increase their efforts towards sustainable solutions to create a cooler and more resilient world for future generations, he underscored.
July was likely the world's hottest month on record, according to climate scientists.
"We don't have to wait for the end of the month to know this. Short of a mini-Ice Age over the next few days, July 2023 will shatter records across the board," UN Secretary-General Antonio Guterres said last week.
He said "the era of global warming has ended; the era of global boiling has arrived." (Anadolu)