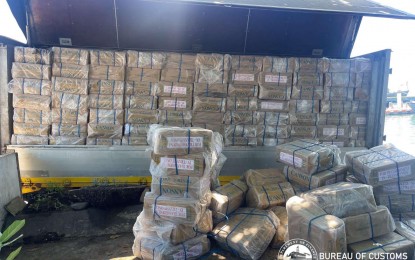 MANILA - Senator Cynthia Villar on Thursday assured that tobacco is included in the list of agricultural products covered by her proposed Anti-Agricultural Economic Sabotage bill which will include hoarding, profiteering, and cartel of agricultural products to be considered as economic sabotage.
Villar, who is chairperson of the Senate Agriculture and Food Committee, made the assurance during the International Tobacco Agricultural Summit held at Shangri-La Hotel in Taguig City where she was the guest speaker.
Citing a report from the National Tobacco Administration, the lawmaker noted that the tobacco industry contributes to employment and revenue generation in the country, supporting around 2.2 million Filipinos directly or indirectly, and contributing nearly PHP 16 billion to the country's gross domestic product (GDP) in 2021.
According to the Oxford Business Group's Economic Impact Report, tobacco cultivation was present in 23 provinces across 12 regions in the Philippines, with the Ilocos Region being the top producer at 69 percent, followed by Cagayan Valley at 23 percent, and Northern Mindanao ranking third, as of April 2022.
"Tobacco-producing provinces receive shares from tax collected to be used in funding livelihood programs, infrastructure projects, and promote economically viable alternative agricultural products for the farmers," she said.
However, she noted that tobacco, like any other agricultural product, is not spared from criminal activities like smuggling and tax evasion, which undermines the livelihood of farmers by "saturating the market with cheap, adulterated, and untaxed products."
"This illicit competition leads to reduced prices and demand for locally grown tobacco, resulting in income loss among our farmers. Furthermore, smuggled cigarettes often pose health risks, being counterfeit or adulterated, and impede the government's effort to reduce smoking prevalence and tobacco-related diseases," she said.
Villar assured that her measure will see to it that consumers access agricultural products, including tobacco, at affordable and reasonable prices by preventing large-scale abuses in the market such as hoarding, cartel, and profiteering.
She also pushes for the creation of the "Anti-Agricultural Smuggling Task Force" which will be directly under the control and supervision of the Office of the President, as well as the establishment of the Anti-Agricultural Smuggling Court that shall try and hear the cases in violation of the Anti-Agricultural Smuggling Act with a Special Team of Prosecutors from the Department of Justice. (PNA)