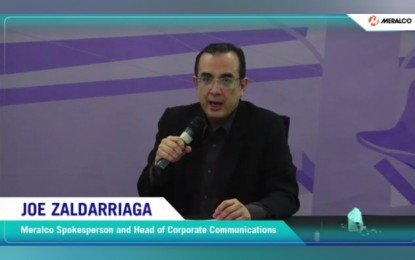 MANILA — Customers in the franchise areas of the Manila Electric Company (Meralco) may expect cheaper power rates in August, Meralco spokesperson Joe Zaldarriaga said on Friday.
"While we have yet to receive the final billings from our suppliers, we expect a possible decrease in the generation charge this month," he said in a message to reporters.
Zaldarriaga said prices at the Wholesale Electricity Spot Market (WESM) may decline this month amid the reduction in demand.
Earlier, WESM said lower spot market prices are expected during the rainy season as power usage drops during these months because of cooler temperature.
In July, spot market prices started to decline to PHP6.07 per kilowatt-hour (kWh) from PHP6.67 per kWh in June.
WESM accounted for 15 percent of Meralco's power supply last month.
"The quarterly repricing of Malampaya (gas field) will also reflect the lower crude prices over the past six months," Zaldarriaga added.
Zaldarriaga also cited the stronger local currency will help in the reduction of generation charge, as most of the costs of power suppliers are dollar denominated.
"We are optimistic that these factors would be enough to bring down the overall electricity rate for this month," he said.
Meralco rates in July were at PHP11.1899 per kWh. (PNA)