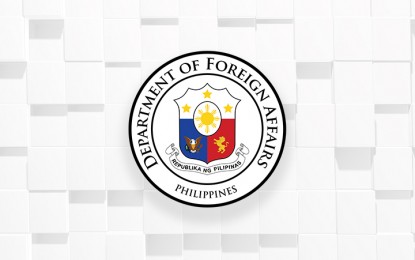 MANILA – The Department of Foreign Affairs (DFA) on Friday said the government will undertake a "cumulative impact assessment" on the ongoing Manila Bay reclamation projects as the United States Embassy in Manila expressed concerns about its potential effects on the environment.
DFA spokesperson Ma. Teresita Daza acknowledged the concerns raised and made an assurance that the agency is "fully committed" to the safety and well-being of embassies and consulates in the Philippines.
"The Department of Foreign Affairs is aware of the concerns raised by the US Embassy with regard to the reclamation projects in Manila Bay and the risk of further exacerbating the coastal erosion and flooding in the area," she said in a text message.
"We note that the Department of Environment and Natural Resources (DENR) is already preparing to undertake a cumulative impact assessment to determine the impact of the projects on the ecology and safety of the surrounding areas," she added.
Daza said the DENR is also looking into the compliance of the projects with the conditions of their permits, as well as with existing environmental laws and regulations.
"The DFA is fully committed to working with relevant government agencies to ensure the safety and well-being of diplomatic missions accredited to the Philippines," she reiterated.
US Embassy spokesperson Kanishka Gangopadhyay on Wednesday said the embassy is discussing with the government the projects' potential "negative long-term and irreversible impacts to the environment, the resilience to natural hazards of Manila and nearby areas, and to commerce".
He also raised concerns over the projects' ties to the China Communications Construction Co. (CCCC), which he said is included in the US Department of Commerce's Entity List "for its role in helping the Chinese military construct and militarize artificial islands in the South China Sea".
CCCC's subsidiary China Harbour Engineering Company Ltd. is currently undertaking the reclamation development project at Manila Bay, about five kilometers from downtown Manila and Ninoy Aquino International Airport.
The project includes backfilling to form three artificial islands and related supporting revetment structures, and foundation treatment, according to CCCC website. (PNA)