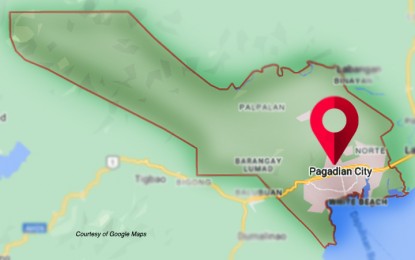 PAGADIAN CITY, Zamboanga del Sur – Mayor Samuel Co is expecting to boost potential investments in the city as it prepares to host the 32nd Mindanao Business Conference (Minbizcon) this month.
During Saturday's talk program, Co said the local government supports the Pagadian City Chamber of Commerce and hopes the conference participants would consider investing in the city.
"Even at least 10 percent of business leaders deciding to put up businesses in the city is already a big help," he said.
Co said new businesses would also mean an improved economy that would benefit the public through tourism and employment.
The Minbizcon, to be held here on Aug. 23-25, is expected to draw 500 to 800 guests.
Meanwhile, to improve the peace and order in the city, Co said he would provide the local police with an additional 200 units of handheld radios.
He said the previous radio units, procured a few years back, are already unserviceable and need replacement, as the authorities are now focused on car theft and robbery in the city.
Pagadian City Police chief Lt. Col. Gilzen Niño Manese said the individual hand-held radios would help hasten the tracking down of criminals due to effective communication among their personnel.
The city remains generally peaceful despite recent incidents of car theft and the Aug. 3 robbery in a lechon manok (roasted chicken) shop, he said.
Manese added that they deployed cops, both in uniform and civilian clothes, to the streets day and night to closely monitor community activities. (PNA)