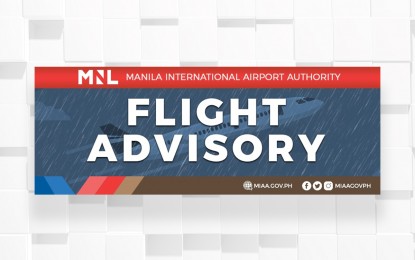 MANILA – At least four domestic flights have been canceled on Monday due to bad weather, the Manila International Airport Authority said.
As of 2 p.m., the canceled flights were PAL Express 2P 2932/2933 Manila-Basco-Manila, and Cebgo DG 6881/6882 Manila-Surigao-Manila.
Batanes and other areas in Luzon will experience scattered rain showers, ranging from moderate to heavy, and thunderstorms due to the southwest monsoon affecting the island's western section, the weather bureau said.
The rest of the country is forecast to experience isolated rain showers caused by localized thunderstorms, the bureau said. (PNA)