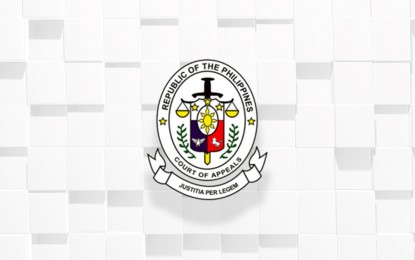 MANILA – The Court of Appeals (CA), in a decision dated Aug. 7, has affirmed the conviction and sentence of imprisonment for up to three years imposed by a Dagupan court on officials of a cash-strapped rural bank after the officials were found guilty of falsification for transferring PHP3.6 million of a depositor's account into 15 fictitious accounts without authorization.
In its resolution dated Aug. 7, the CA affirmed the ruling of the Dagupan Regional Trial Court Branch 44 against former bank manager Lydia Cruz and bookkeeper Sheila Geslani of the Rural Bank of Sta. Barbara Inc. (RBSI). The bank was liquidated on 2008 after regulators determined that it could neither be rehabilitated nor resume its business with safety.
The two bank officers were charged by the Philippine Depositary Insurance Corp. (PDIC) for falsification after it was found during the PDIC's liquidation investigation that the two split a PHP3.6 million deposit of an account holder into 15 separate fictitious accounts in 2005.
The scheme was uncovered in 2008 after the PDIC took over the bank and the depositor, Manuel Concepcion, inquired from PDIC about the status of his four accounts. It was discovered that one of the four accounts with PHP3.612 million is no longer part of the outstanding deposit liability of PDIC as it had been split into 15 time deposit accounts of around PHP240,000 each under names of different individuals.
Concepcion passed away before recovering the amount and had not informed authorities whether he authorized the splitting of the funds. Depositors named in the 15 accounts, however, denied ownership of the accounts put up in their names.
Investigators said the two bank officers "falsified the said documents by making it appear that the creation of the said accounts was a regular banking transaction."
For their part, the two claimed the splitting of the amounts had been authorized by the bank's board of directors and Concepcion himself before his death and that the supposed account holders were his relatives.
The CA upheld the lower court's ruling that the two bank executives should be held liable "as the bank's bookkeeper and manager, respectively, (and) were tasked to scrutinize, verify, check and evaluate all banking transactions."
"The bulk of Geslani and Cruz's arguments are mere rehash of their previous assertions, which have already been addressed in this court's decision dated Nov. 25, 2022. Another round of discussion on the rehashed arguments would only result in endless academic discussions. The court, thus, finds no basis in delving anew into the said matters," the court said in junking the appeal of the two and affirming their conviction. (PNA)