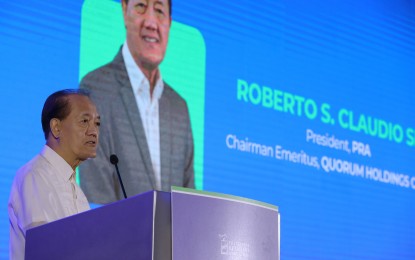 MANILA – The Philippine Retailers Association (PRA) has expressed its full support in taxing goods and services transacted online as well as giving value-added tax (VAT) refund to purchases of non-resident tourists in the country.
During the opening of the 29th National Retail Conference and Expo in Pasay City Thursday, PRA president Roberto Claudio said online retailers should adhere to the same law and ordinances applied to traditional stores to ensure a level playing field in the retail sector.
He said one of the significant challenges facing the local retail sector is the "unlevel playing field created by online foreign merchants".
"Matters such as taxation, duties, product standards, intellectual property, price tags, official receipts, and truth to advertising, among others, must be upheld consistently across all online market places," he added.
Claudio said the PRA is supporting Senate Bill 250 paving the way for a more equitable Philippine retail industry that will benefit both the local and foreign retailers.
He said the retail industry can also help in boosting foreign visitors to the Philippines by providing VAT refund to non-resident tourists in the country.
"We recognize immense potential this bill holds in attracting more tourists, stimulating retail businesses, and fostering overall economic growth," he added.
Claudio said the local retail sector has recovered ahead of the industry's projection as it is already in the pre-pandemic level.
"Our businesses are not only recovering but experiencing substantial growth as we reopen more stores. Customers are eagerly returning to stores and malls, reigniting vibrant shopping experience. Notably, revenge shopping has played significant roles in driving growth since last year, and our aim is to sustain this momentum and reach even higher levels of growth," he said.
Meanwhile, Claudio said the Philippines is spearheading the two-dimensional barcode migration, transpiring in the retail industry worldwide.
He said PRA is mandating its manufacturers and distributors to migrate to the quick response (QR) matrix barcode for worldwide simultaneous implementation by 2025. (PNA)