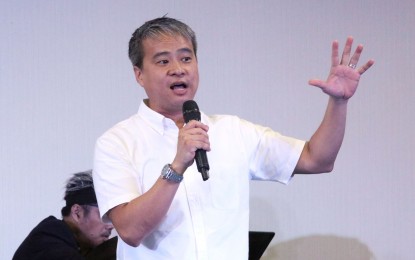 MANILA – Senate Majority Leader Joel Villanueva on Thursday said the latest unemployment rate in the country is only temporary as he expressed optimism that employment will bounce back in the coming years as investment pledges due to President Ferdinand R. Marcos Jr.'s efforts begin to materialize.
"While the dip in our employment rate is unfortunate, we believe that the country has big prospects in the coming years, especially from the pledges for big ticket investments from the President's efforts," Villanueva said in a statement.
He pointed out however that there are a lot of factors that affect the unemployment rate in the country, such as the seasonality of jobs, climate change and global trends, among others.
He also noted that government has to prepare for the estimated 1.5 million graduates who will be joining the workforce this year, as well as the need to factor in the entry of new technology and the need to upskill, reskill and retool our workers for the jobs of the future.
He said that this is the primary reason why he is pushing for a comprehensive National Employment Master Plan under Senate Bill No. 2035 to synergize and harmonize labor and employment policies with our economic policies.
The Trabaho Para sa Bayan Act, which was passed by the Senate on final reading on May 24, is among the priority measures of the Marcos administration.
"We are grateful for the snowball of support that we have received for the Trabaho Para sa Bayan Act from local government units as well as the President who gave his assurance that he will sign the measure as soon as it reaches Malacañang," Villanueva said.
"The House of Representatives will deliberate on the measure next week and hopefully, the bill will become a law at the soonest possible time," he said.
Data from the Philippine Statistics Authority showed that the unemployment rate in the Philippines declined to 4.5 percent in June 2023, slightly higher than the 4.3 percent registered last May.
However, the latest figure is better than the 6.0 percent unemployment rate in June 2022. The number of unemployed Filipinos is also lower at 2.33 million this June, compared to 2.99 million in June 2022. (PNA)