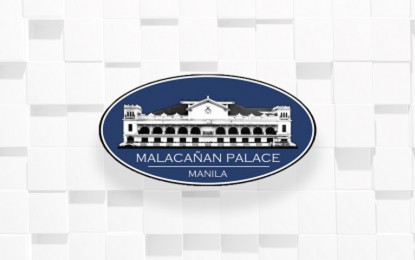 MANILA – President Ferdinand R. Marcos Jr. has approved the National Security Policy (NSP) 2023-2028 to harmonize government efforts and make the Philippines a "free, united, secure, peaceful, resilient and prosperous" nation.
Under Executive Order (EO) 37 inked by Marcos on Aug. 10, all national government agencies (NGAs) and instrumentalities, including government-owned or -controlled corporations (GOCCs), are directed to adopt the NSP 2023-2028 in the formulation and implementation of their security-related strategies and programs.
Local government units (LGUs) are encouraged to adopt the national security policy.
"To ensure the successful implementation of the NSP 2023-2028, there is a need to align all national security-related strategies, as well as the plans and programs of all national government agencies and instrumentalities, including government-owned or -controlled corporations, and local government units, with the NSP 2023-2028," the EO read.
"All NGAs and instrumentalities, including GOCCs, and LGUs shall encourage all sectors of society to participate in the implementation of the NSP 2023-2028 towards achieving a holistic approach to addressing national security issues and priorities, consistent with their mandates, in their respective areas of expertise or jurisdiction."
EO 37 designates the National Security Council (NSC) Secretariat, whenever necessary, to provide technical assistance and support to government agencies and other entities in the formulation of policies and strategies affecting national security.
In coordination with various NGAs, GOCCs and LGUs, the National Security Adviser (NSA) is mandated to conduct a periodic assessment and submit reports to the President and the NSC on the implementation of the NSP 2023-2028.
"For this purpose, the NSC, through the NSA, shall monitor the implementation of the NSP 2023-2028, and upon consultation with and concurrence of relevant government agencies, GOCCs, and LGUs, shall propose memoranda, circulars and other orders related to the implementation thereof, for the approval of the President," the order said.
The NSP 2023-2028 was formulated to provide guidance and a comprehensive approach to improve security sector governance and address national security challenges in coordination and consultation with key government agencies and instrumentalities, with the participation of various stakeholders.
The approval is aimed at ensuring that national security efforts are responsive and complementary to the development goals and objectives set in the Philippine Development Plan 2023 to 2028.
The funding requirements for the implementation of EO 37 will be charged against current and available appropriations of concerned agencies, subject to pertinent budgeting, accounting, and auditing laws, rules and regulations.
In the succeeding years, the budget will be included in the annual General Appropriations Act, subject to the usual budget preparation process.
EO 37, which was made public on Saturday, takes effect immediately upon publication In the Official Gazette or a newspaper of general circulation. (PNA)