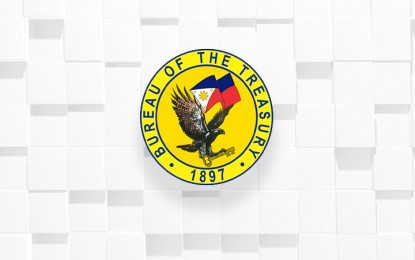 MANILA – The Bureau of the Treasury (BTr) on Tuesday fully awarded the new 10-year Treasury bonds (T-bonds).
The BTr said the coupon rate was set at 6.625 percent.
The auction was 2.2 times oversubscribed as total submitted bids amounted to PHP66.8 billion.
The BTr raised the full program of PHP30 billion.
In a comment, Rizal Commercial Banking Corporation chief economist Michael Ricafort said the 10-year Treasury bond yield at 6.558 percent is slightly lower than the comparable 10-year Philippine Bloomberg Valuation (BVAL) yield of 6.58 percent as of Aug. 14, 2023.
However, Ricafort said this is higher than the previous 10-year T-bond auction yield of 6.378 percent on March 7, 2023.
"US dollar/peso near 9-month highs at 56.70 levels could increase the possibility of a local policy rate hike of 0.25 on August 17, matching the Fed's (Federal Reserve) latest 0.25 rate hike on July 26 to help stabilize the peso exchange rate, import prices, and overall inflation," he said.
"Global crude oil prices and the benchmark 10-year U.S. Treasury among 9-month highs could also increase odds of a local policy rate hike on August 17 and also partly led to the latest T-bond auction yield," he added. (PNA)