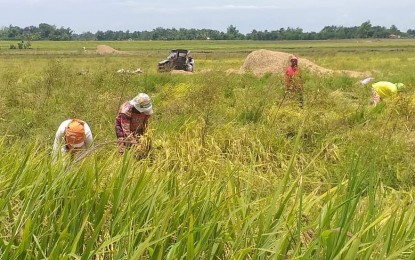 MANILA – A lawmaker on Wednesday called for an earlier review of the programs under the Rice Competitiveness Enhancement Fund (RCEF) to adjust them to the emerging needs of the rice industry.
During the House Agriculture and Food Committee's hearing on the rice production and supply situation in the country, Albay Rep. Joey Salceda said he will push for the conduct of the review of RCEF programs by the Congressional Oversight Committee on Agricultural and Fisheries Modernization (COCAFM) since there are areas that require more allocation to support farmers and enhance their competitiveness and profitability.
He said he is recommending an earlier review since the six years for the mandatory review of the Rice Tariffication Law (RTL) takes place next year.
RCEF is a six-year PHP10 billion rice production development program created under the RTL law which deregulated the rice industry.
The law mandates that PHP5 billion would be allocated for farm mechanization, PHP3 billion for inbred seed distribution, PHP1 billion for credit and PHP1 billion for the extension.
"There are obviously areas where we allocated more, such as machinery, but can be adjusted already given emerging needs," he said.
"The RCEF programs are very supply-sided. So, we might even consider shifting the RCEF money towards a price support for domestic rice produced. That way, the incentive is behavioral. If you produce more, we buy more from you," Salceda said.
Department of Agriculture (DA) Undersecretary Leocadio Sebastian said that boosting farmer incomes through higher farmgate prices could also incentivize farmers to make the right investments in fertilizers, seeds, machinery and other factors.
Salceda also stressed the need to provide "immediate and long-term solutions" to the country's rice supply, as it would address hunger in non-rice-producing communities in the Philippines, particularly the National Capital Region (NCR), where self-reported hunger increased from 10.7 percent in March to 15.7 percent in June 2023, according to the Social Weather Stations (SWS).
"That is 700,000 people more who were hungry, because NCR is very sensitive to higher import prices. They do not produce any rice," he said.
DA, in response, said that they are pushing for a "shift in focus of planting season from the wet season to the dry season" which starts in November.
Salceda then told the DA to propose "the government support needed" to make the shift.
Salceda added that this might require more irrigation facilities as just around "8 percent of our total land area, out of 18 percent arable land, is actually irrigated." (PNA)