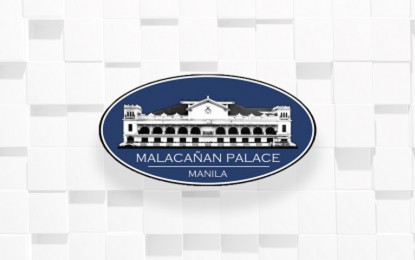 MANILA – Malacañang on Wednesday justified the hefty increase in the expenses incurred by the Office of the President for local and foreign travels in 2022.
In a statement, Communications Secretary Cheloy Garafil explained that the OP's travel expenses increased to PHP403,087,594 in 2022 from PHP36,791,902 in 2021 because the government aims to revitalize the Philippine economy through domestic and foreign engagements.
Garafil stressed that when President Ferdinand R. Marcos Jr. assumed office in June 2022, he intends to have direct communications with local and international communities.
"As everyone knows, 2021 was the height of the pandemic when mobility was restricted, with lockdowns implemented all throughout the country," she said.
"With the opening of the economy and lifting of restrictions in 2022, President Ferdinand Marcos Jr. has begun going around the country to ensure that various programs, projects and assistance of the government reach its intended beneficiaries as part of the post-Covid recovery efforts," Garafil added.
Garafil said direct engagements with the local governments, local communities and sectoral groups are "an integral part of the President's decision-making process."
She also noted that the OP, receiving "huge volume" of invitations for international events, conferences, high-level meetings and state visits, has accepted some of the requests, "knowing that the country and the public, in general, will benefit immensely from the President's participation in these engagements."
"We reiterate that the Administration, guided by its eight-point socioeconomic agenda, avails of opportunities to generate more foreign investments in our post-pandemic recovery initiatives," Garafil said.
"At the same time, we also hope to elevate our position in the international community through stronger bilateral ties and improved relations with multilateral or international organizations."
The Commission on Audit, in its 2022 audit report for the OP, found that the office's total expenses for both local and foreign trips reached PHP403,087,594.
The OP's foreign travel expenses amounted to PHP392,307,409 in 2022, higher than the PHP25,255,163 incurred in 2021.
However, local travel expenses decreased to PHP10,780,185 in 2022 from PHP11,536,738 in 2021.
According to the COA report, traveling expenses-local account is used to recognize the cost incurred in the movement/transport of government officers and employees outside the country.
"This account also includes transportation travel per diem, ferriage, and all other travel-related expenses," the report read.
Traveling expenses-foreign account, on the other hand, covers transportation travel per diem, passport and visa processing, and all other travel-related expenses.
The state audit body said the significant increase of PHP367,052,245 is "due to the official travels relative to the foreign summits and state visits attended by the President during the year in Singapore, Indonesia, the United States of America, Cambodia, Thailand and Belgium." (PNA)